App stuck on Loading Portal (App freezing on the Portal selection and not loading up any portal)
App freezing on the Portal selection and not loading up any portal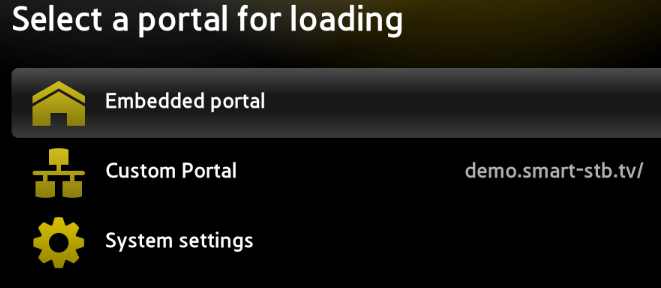 Possible reasons:
This is caused by our app being blocked by your Provider.
Most times 3rd party software solutions/bundles do block the app without the provider's knowledge.
We can help you and your Provider on best effort in unblocking if needed - please open a ticket for more details.
Other reason is that the Portal may be unreachable or has network issues in some (or all) parts of the world.
If Embedded Portal does not load at all as well (or goes to black screen):
We need to reset your subscription in order to clear the corrupted cache on your TV and our servers.
Please login and open a ticket explaining this problem and we will reset the app for you.
You need to start the app again on your TV - it will be in Demo but it will work - let us know in the ticket once done.
We will restore your subscription - you need to restart the app again once we do that
All done - the app should be working for you again the same way it did before - enjoy
We are sorry for the caused inconvenience.